Back to reality today.  My house is a complete disaster!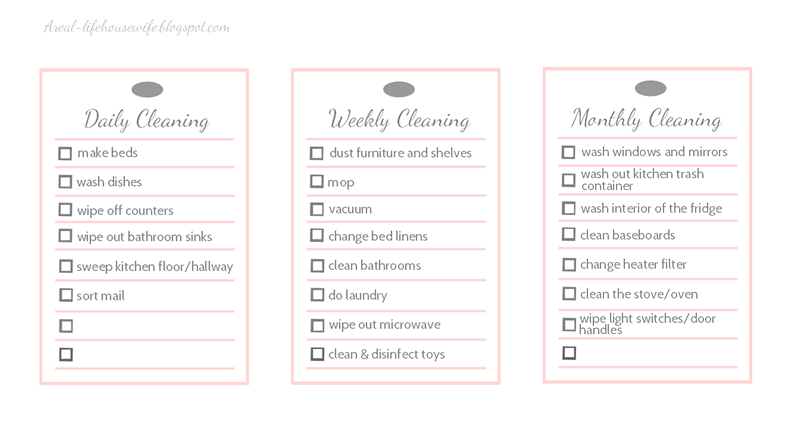 I left a sink full of dishes, laundry on the couches, and an unmade bed (to name a few things) when we left for Maui.  Because I really hate coming home to this kind of mess, I had every intention of leaving each room spic and span.  Needless to say, it didn't happen! So I will be spending my day unpacking and getting everything in order.
I am going to try to get back on my daily, weekly, and monthly cleaning routines I posted about last month.  And if you are interested, I made a printer friendly version of each as well as printable blank lists if you would like to personalize them to fit your needs.  Just follow the links below! (via freepdfhosting.com)
Print them out and post them on your fridge or in your planner. Wherever makes sense to you!