This year we are spending Christmas Eve and Christmas morning in the comfort of our own home.  I am excited!! Not that I don't love spending the holidays with family, but it is a lot of hustle and bustle to transport all those presents. Plus, my hubby and I have never spent a Christmas alone.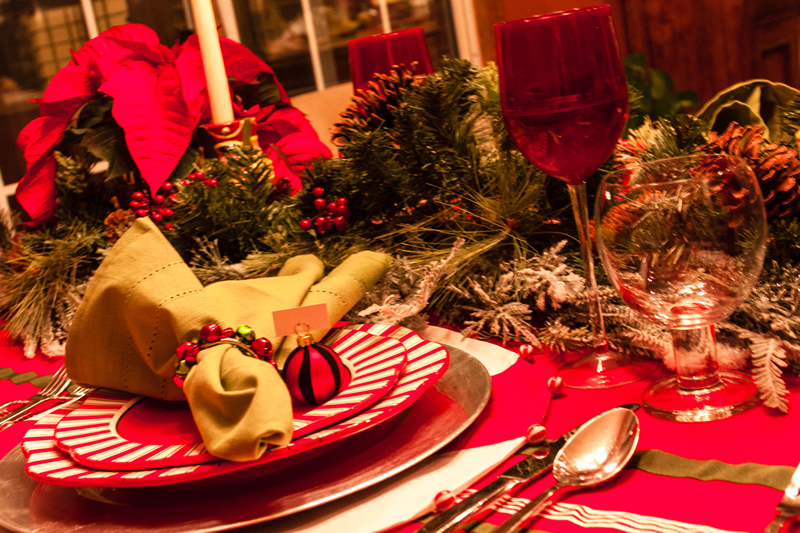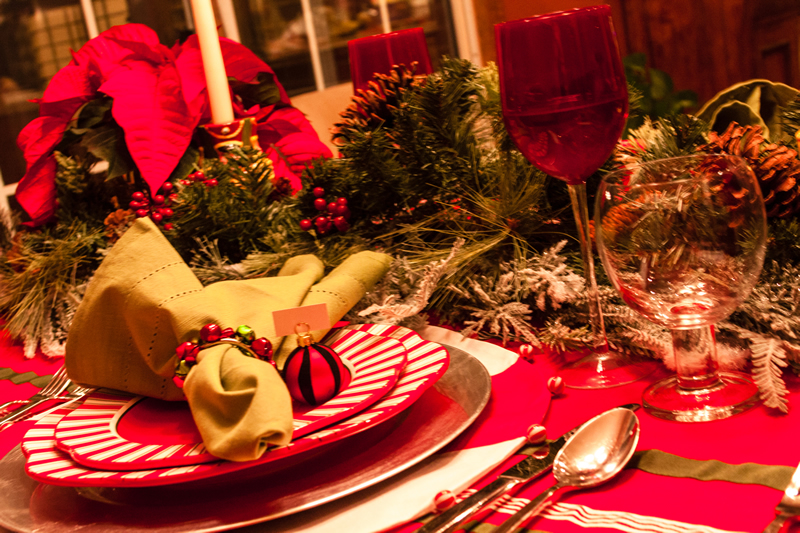 Now that we have kids, I thought it would be the perfect excuse to stay home and start our own traditions.  And that is just what we are going to do!  I have planned a nice Christmas Eve dinner complete with place cards and cloth napkins.  Fancy, I know.
I love that Jo Anne's puts their Christmas stuff on clearance before Christmas.  Last week I picked up these cute S & P shakers as well as the ornament place cards and that berry acorn embellishment for 70% off!
In case you are like me and need a little refresher on how to properly set the table, this is what an informal (or formal for folks like me) table setting looks like.
Place the plate about an inch from the edge of the table with the napkin on top.  The knife (with blade side in), spoon, and glass go on the right side with the forks on the left.  The fork you use first goes on the outside.
I have had so much fun putting this together, I might just make it a habit to set the table nicely every night!