For the past few weeks, we've been scouring the shelves of the library for fun Halloween books. Today we read a few of them by flashlight.  But no ordinary flashlight, mind you.  We transformed Daddio's maglite into The Jack-O-Light.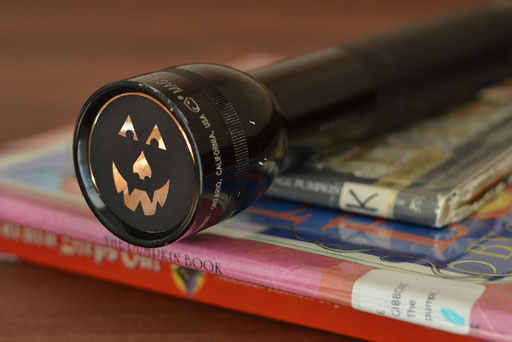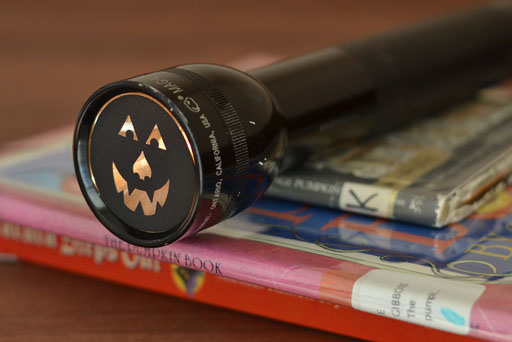 It added a fright factor that's just not present with a normal flashlight.
Okay, so the nose didn't really work out as I had imagined.  It's looks a little piggyish, don't ya think?  But in a spooky kinda way.
This may just become part of our nightly routine.  Big hit with the Jayna girl.
The Jack-O-Light's filter was made using my Silhouette machine.  First I measured the diameter of the top of the flashlight, then made a circle that same size.  I filled it using build a jack-o-lantern : eyes, noses, and mouths and then cut it out of black construction paper.  It fit the flashlight snugly, no adhesive needed!