Christmas shopping done. (almost...)
Wrapping has begun.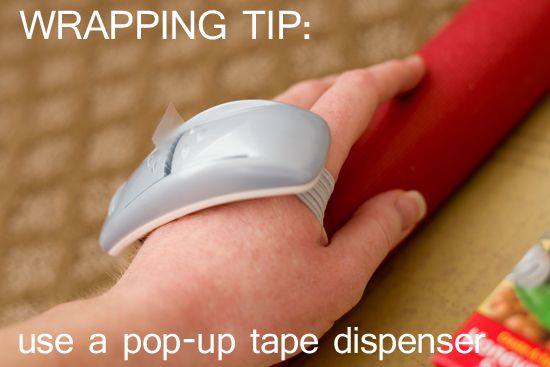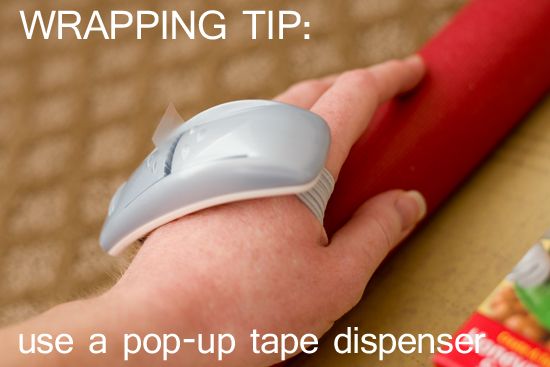 And thanks to this genius idea, it's been pretty painless so far. If you haven't invested in a Scotch Pop-Up Tape Dispenser, you are missing out!
You know how the tape mysteriously disappears (like underneath the wrapping paper or your leg) again and again while you're knee deep in wrapping paper and gifts?
Well, this genius pop-up dispenser solves the problem! It fits snugly around your hand or wrist and provides pre-cut strips of tape that are the perfect size for wrapping presents.
Genius I tell you.