Today I want to share with you an inexpensive and convenient way to store your handy wrap and tin foil.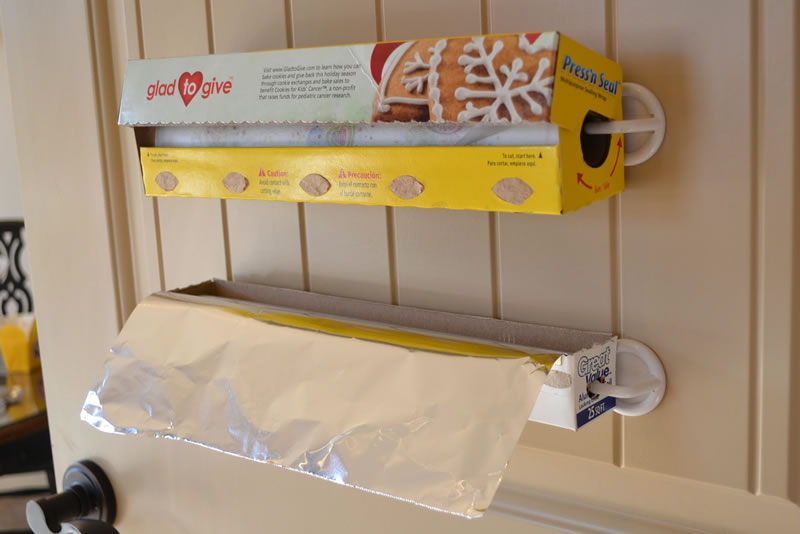 These essentials of mine used to be stored in a cupboard underneath the counter along with plastic baggies and wax paper and what not.
Each time I needed to wrap something up, I had to bend down and dig through the various boxes to find what I was looking for.  So I got looking at those boxes and thinking…and came up with the idea to hang them!
The little notches on the ends are perfect for this!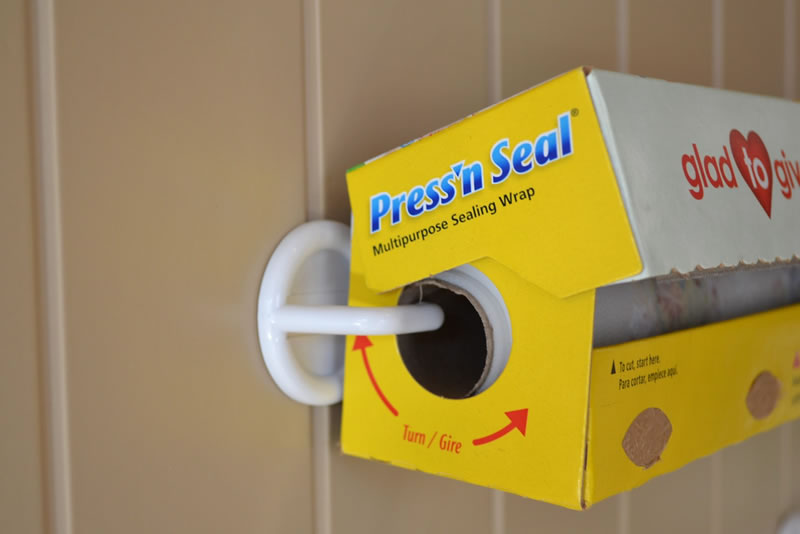 I found this package of plastic hooks at Walmart on the isle with the bathroom storage accessories.  And it only cost a couple of bucks!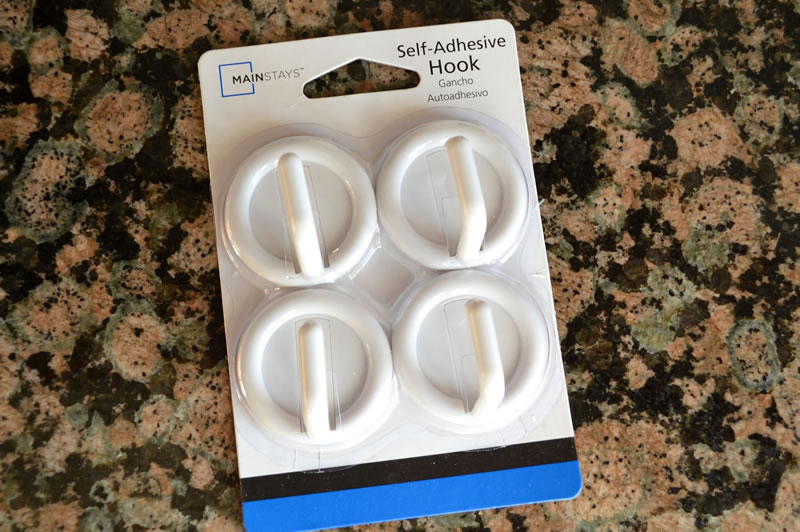 I felt like the pantry door was the best location for my handy wrap and tin foil, mainly because I could place them at a height that was perfect for me. The cupboard doors would have been impractical because they were all too low or high.
Plus, they now take up space that was previously going unused!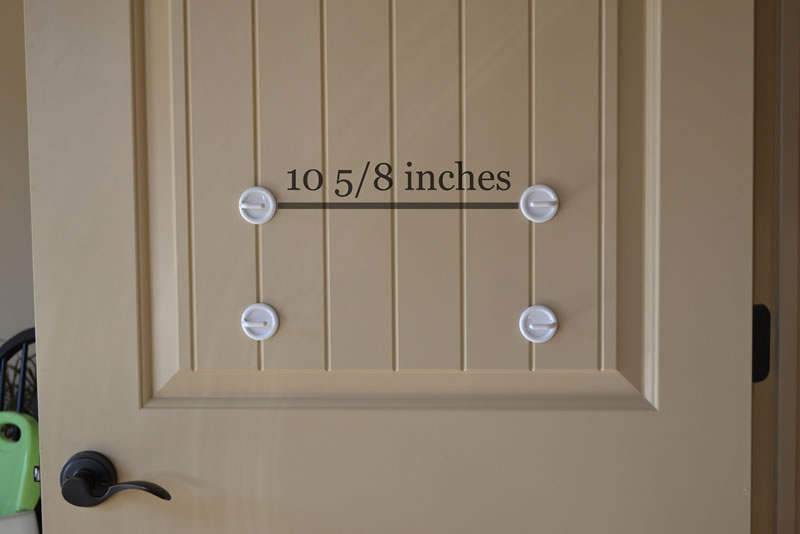 I took measurements and spaced the hooks 10 5/8 inches apart from inside to inside.  The boxes fit on by sliding one end on first and then slightly pulling the other hook so the opposite end can be inserted.
The hooks have just the right flimsiness factor to allow you to do this!
And there they are hanging, just waiting to be used!  I should note that these hooks are very strong, in that they are really stuck on there.  So use caution as to what type of materials you adhere them to!
For me, this was the perfect solution for storing my handy wrap and tin foil.  They are so much more accessible now, and it's easy to slip the boxes on as well as take them off!  Not to mention, all it took was some pocket change!
As a side note, I am thrilled to let you know I will be making an appearance over at 
Ask Anna 
each month!  Anna has asked me to be a regular guest and I couldn't be more excited!  Hers was one of the first "cleaning" blogs I stumbled upon when starting A Real-Life Housewife and she has been so helpful and kind to me.
Seriously, she is so nice!  And her blog is full of organizing, cleaning, and home decor ideas.  Go check her out if you haven't already, right now she is doing a series on the many uses of vinegar!  You are sure to find a use you didn't know about.
{This was originally a guest post for Ask Anna.}