Have you ever been adding the finishing touches to an almost perfect meal only to get distracted in hunting for a spice you need? It's easy for a spice cabinet to become a mess without the right organizational system. Keep reading to learn about a few options, including how a spice rack could help you!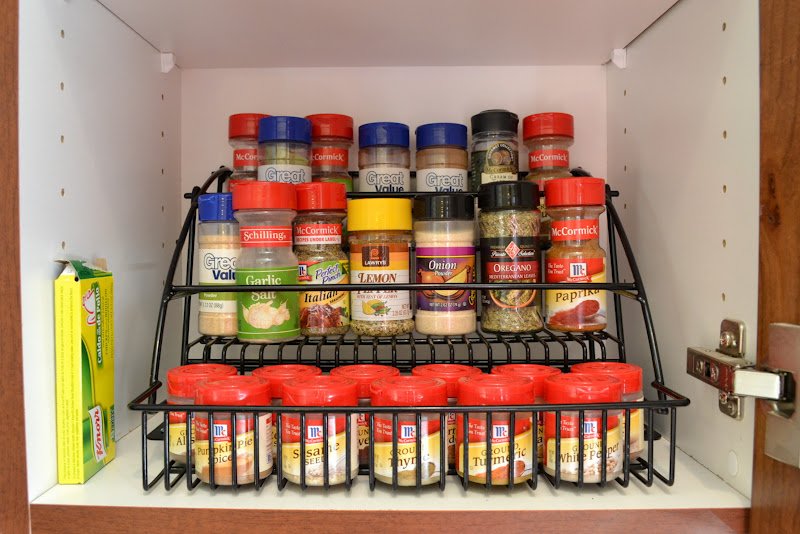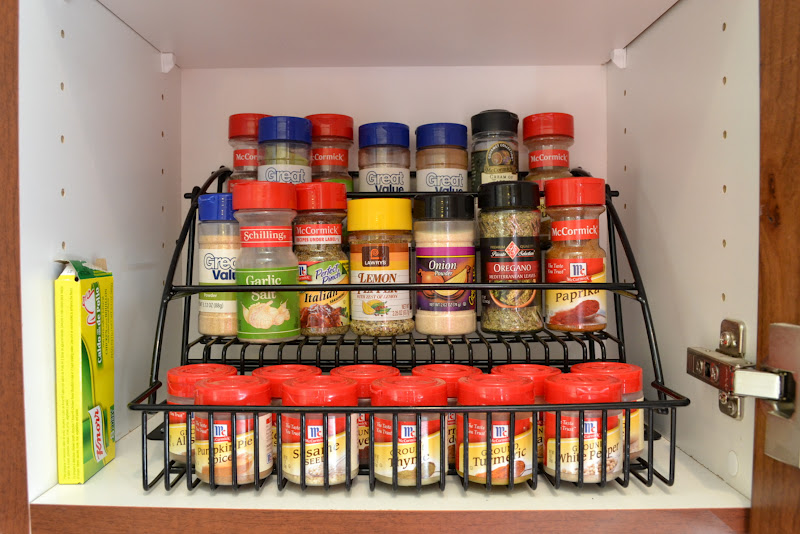 Organizing is quickly becoming one of my favorite things to do!  There is a great sense of satisfaction that comes from turning a messy unorganized space into one that is clean and free of clutter.
My most recent project was the spice cupboard.  Before I purchased a spice rack, all the jars were crammed in there on one level and it was hard to find what I was looking for.  Now, the bottles are much more visible and easier to locate.
How to Organize Spices By Type
You may want to organize your spices by which ones you use the most. For instance, keep frequently used spices like pepper, garlic powder, or any of your other favorites near the front of your organizational system.
Another option is to sort them by spices often used together. For example, keep spices that you use in dishes together a lot near one another so you can grab your favorite pairings at the same time.
One of the most efficient ways is to organize your spices by cuisine. For example, maybe you want to keep your spices together by common uses, types of cuisine, or even by your favorite options.
What You Need to Organize Your Spices:
A spice rack
Spices you want to store
This should at least include your most used spices since you'll want to be able to reach these easily and quickly when you need them.
Space for the spice rack
This can be wherever you find room but space in your kitchen such as space in a cabinet or on a countertop are great options.