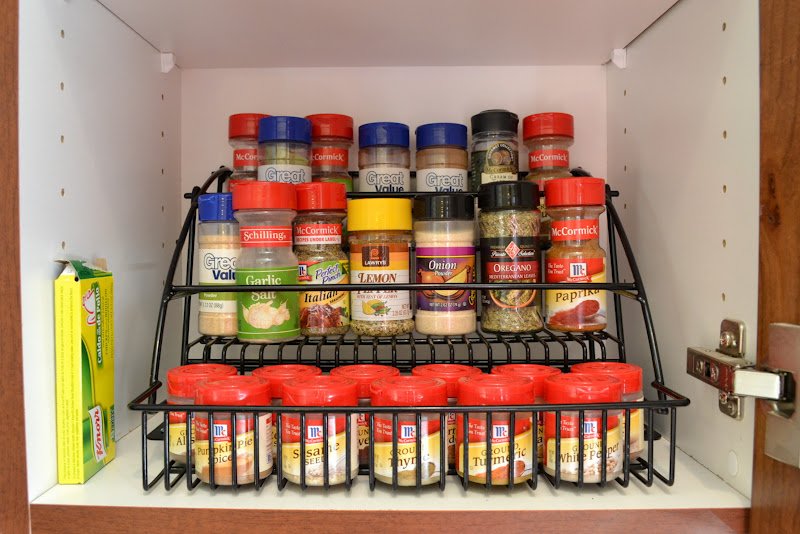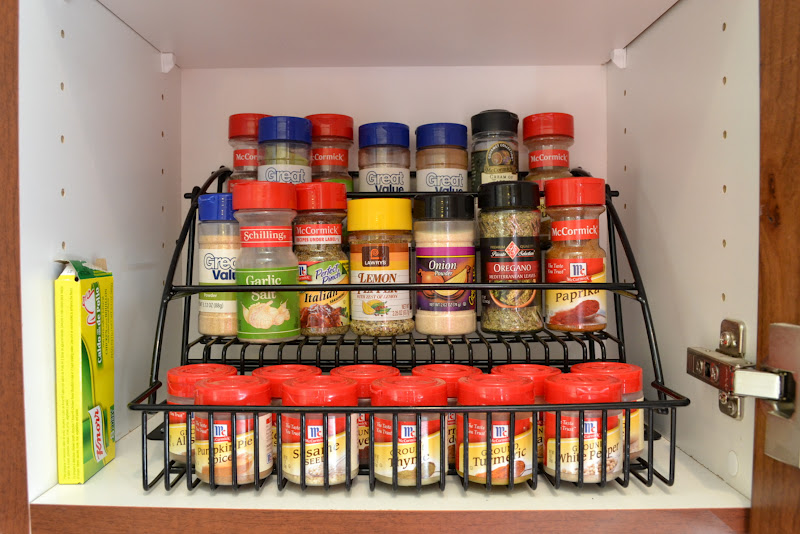 Organizing is quickly becoming one of my favorite things to do!  There is a great sense of satisfaction that comes from turning a messy unorganized space into one that is clean and free of clutter.
My most recent project was the spice cupboard.  Before I purchased a spice rack, all the jars were crammed in there on one level and it was hard to find what I was looking for.  Now, the bottles are much more visible and easier to locate.
Plus, I really love that it pulls down!
And to make things even more efficient, I have put the spices in alphabetical order.  This really cuts down on search time!  Now I just need to get matching glass jars, and my spice cupboard will be complete.