I have made a mental note to not give J pens anymore.  I was sitting on the couch going through my budget when she came over and started grabbing at my pen.
I thought it was no big deal because it was one that you have to push the top down to be able to write.

She hadn't figured how to do that yet. Turns out, I'm wrong!
That smarty pants knows just how to work it and made a few marks on the couch before I noticed and could grab it from her.  I remembered reading that rubbing alcohol gets ink out so I tried it and to my astonishment, it worked.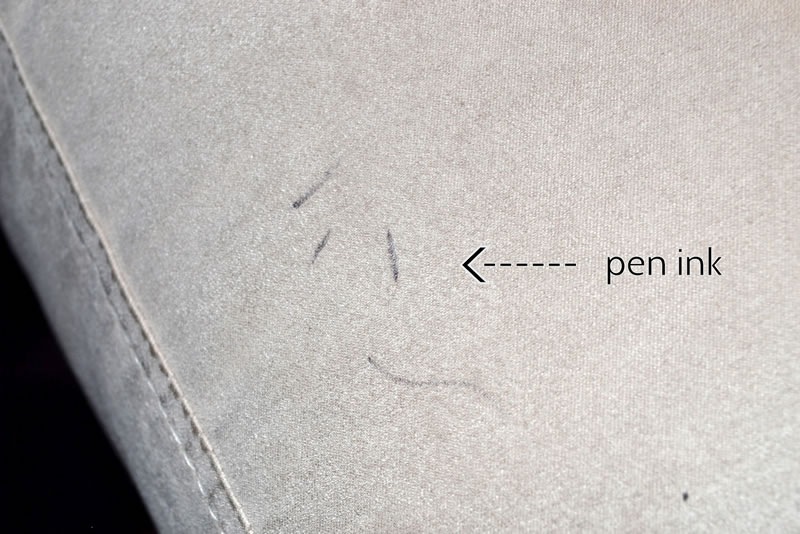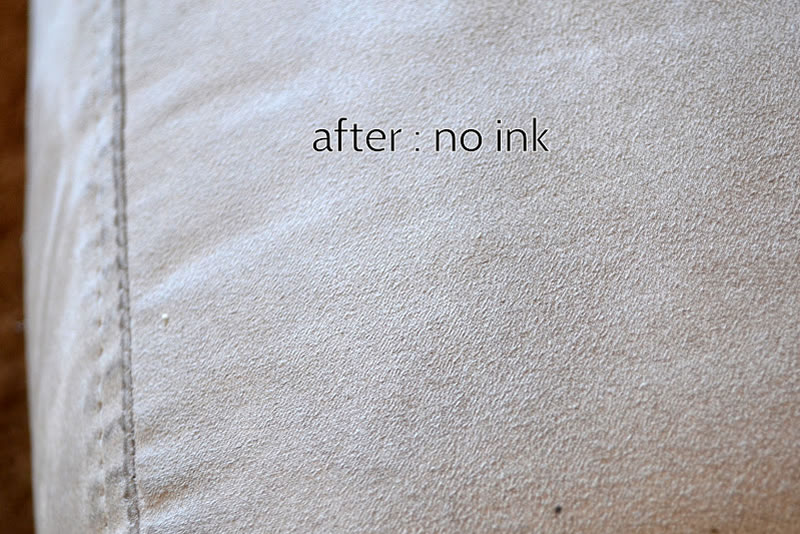 Phew.  But what about other types of fabric?  My couch is microfiber so things come off of it a little easier than other types.
Have you tried removing stains using rubbing alcohol?