A few months ago I started seeing DIY laundry detergents on Pinterest and I thought people were crazy for making their own!  That's like extreme homemaking, right?!
Well, guess what?  I looked into a bit and I've become one of those crazy people!  And maybe I'll convince you to become one too.
I made the switch from using Tide to Homemade for 1 major reason: COST.
But, we'll get to that in a moment.  First off, let me show you how easy it is to make!  If it weren't so simple, I'm pretty sure I wouldn't do it.  But since it is, why not?  It's as simple as 3 ingredients and 3 steps.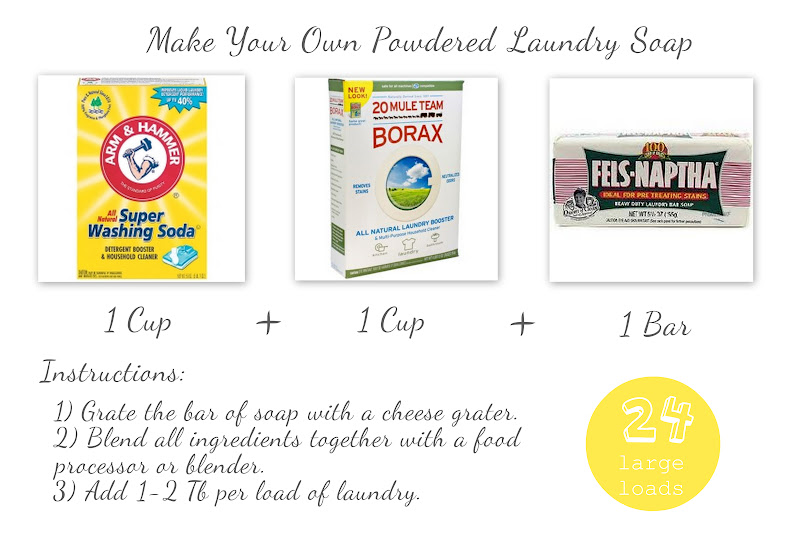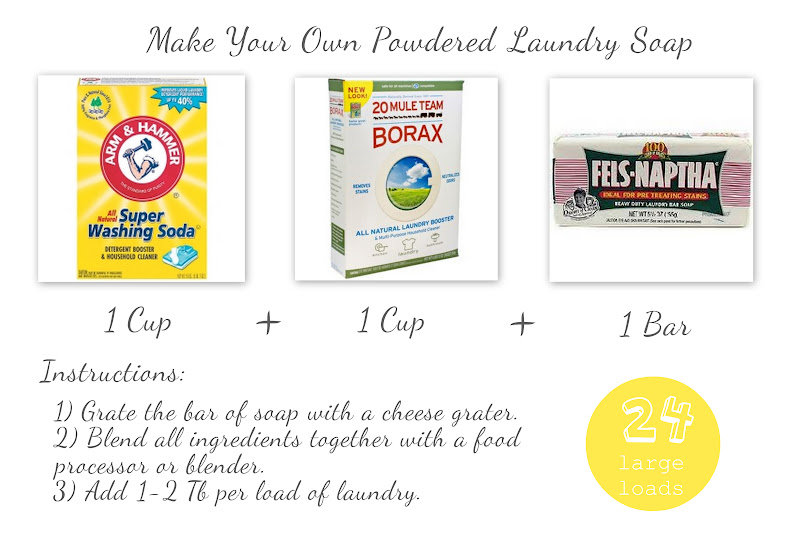 You can find all of these items on the laundry soap isle at Walmart.
Grate the soap.
Blend all ingredients together.
Ready to use!
If you will be using a blender, you may consider doing a cup at a time so as not to overwork your machine.  Or you could just blend the soap, by itself, into finer pieces and mix the other ingredients in with a spoon.  Do whatever ya feel is best!
And if that's not enough to make you want to run to the store right now for Borax and Super Washing Soda, take a look at the savings you will be making.  Here's the breakdown according to my figuration.
Per Load
 $0.06 (homemade) vs. $0.17 (Tide)
Per Box – 120 Loads
$7.20 (homemade) vs. $20.40 (Tide)
I think I used to buy a box of detergent about every 2 months.  By making it myself, I will save nearly $80.00 this year!!  And I can't really tell a difference in my clothes.  They come out just as fresh with homemade detergent as they did with Tide.
To me, it's worth it.  A penny saved is a penny earned!