In an effort to add variety to what foods we eat around here, I've been trying to add at least one new meal or dessert to our menu each week. And…I thought it might be fun to start sharing these new things I'm trying! Perhaps you'll want to try them too!
I got today's recipe from Pennywise Cook, but slightly adapted it. If you love stringy cheesy goodness, you'll want to check her version out! Here's my how-to.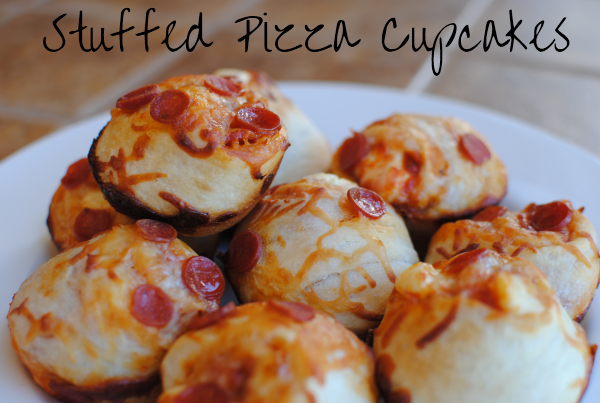 Take a pre-made roll of pizza dough and unroll it. Cut it in half. Top it with your favorite things! Or if you've never tried mini pepperoni, slap a handful of those on!
Have I mentioned before that if it's mini, I like it (even if I don't really like it)?! I'm not a huge fan of pepperoni, but I couldn't resist using these tiny little rounds. They are so cute!!
Once you've got your toppings on, roll each half up (it's about now that you realize what a good idea it was to cut the dough in half!) and slice them into 1 inch wide pieces.
Grease a muffin pan and place one slice in each muffin slot.
Bake in a 400 degree oven for 13-15 minutes. But just to be safe, check them after 10!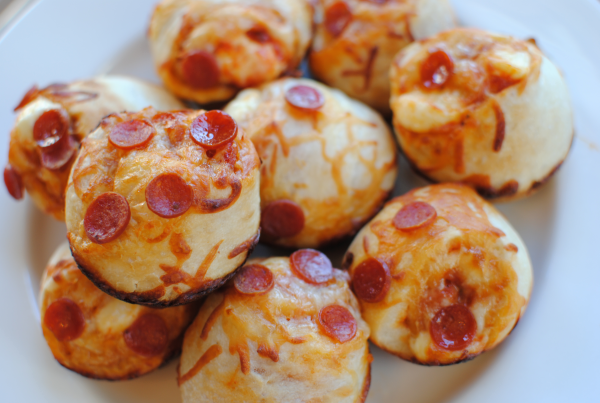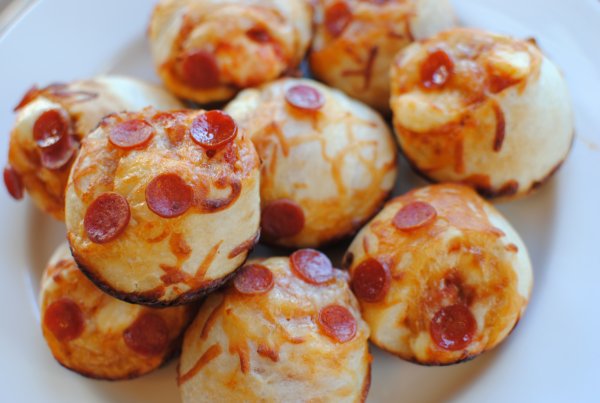 Sooo, will I be making these again?
Yep! We loved 'em. Not only are they tasty and kid-friendly, but they're a quick meal. And it's a fun change from traditional pizza night!