Get rid of food stains in dishes by soaking them in a solution of water and bleach.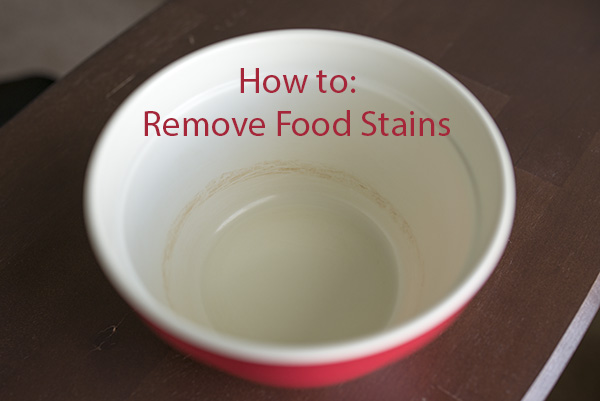 This pretty little bowl got stained months ago after I left it dirty, in the sink – overnight. I quickly began scrubbing it the next morning when the stain was discovered, as if the stain might not already be set.
It of course was however, and no amount of angry scrubbing could undo it. The damage was done. My pretty little bowl looked dirty when actually clean.
Fast forward a few months, many months and the stain is still there. This time though, instead of washing with water and soap, I filled it up with water, added a few tablespoons of bleach and let it soak.
Voila. Stain vanished within an hour.
And my pretty little bowl is pretty again.