Happy 2021! Here is a free fillable and printable birthday calendar!
I've used Lemon Squeezy's for the past few years, but wanted something I could fill in on my computer, save, and print. The type looks so much better than my hand writing. I'm a bit of a perfectionist, yes. So I made my own!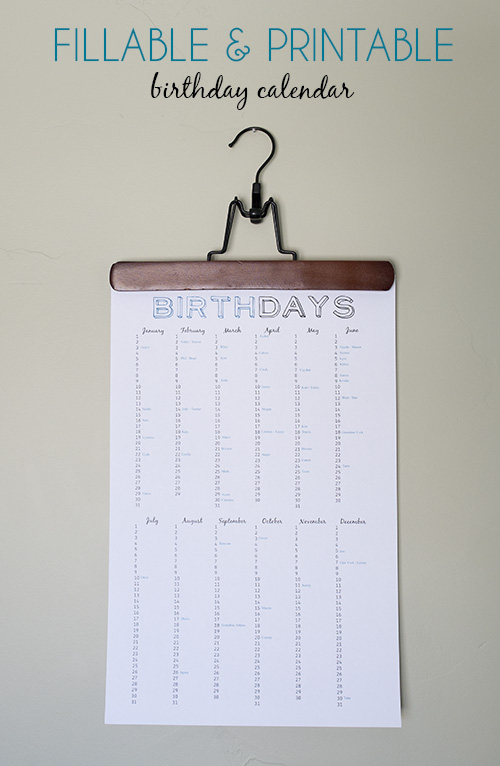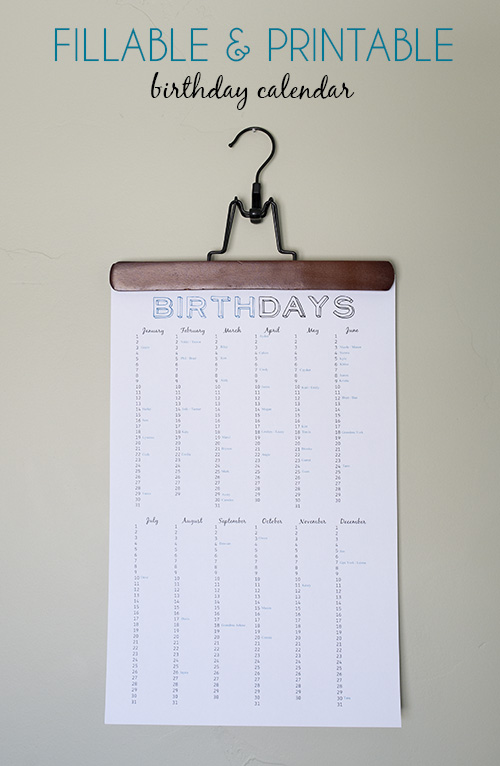 And I'm sharing it with you! Just click here to open. Type, save, and print. It's 11X17″, so you'll have to take it someplace like Staples to get it printed.
I had it printed on card stock and it cost about $2.00. Totally worth it!
Between mine and hubby's family (brothers, sisters, and their kids), we grew by 4! Four sweet new babies, bringing the total number of people on my calendar up to 62! That's way too many birthdays to remember on my own.
Come back tomorrow for a free fillable and printable cleaning checklist and calendar!