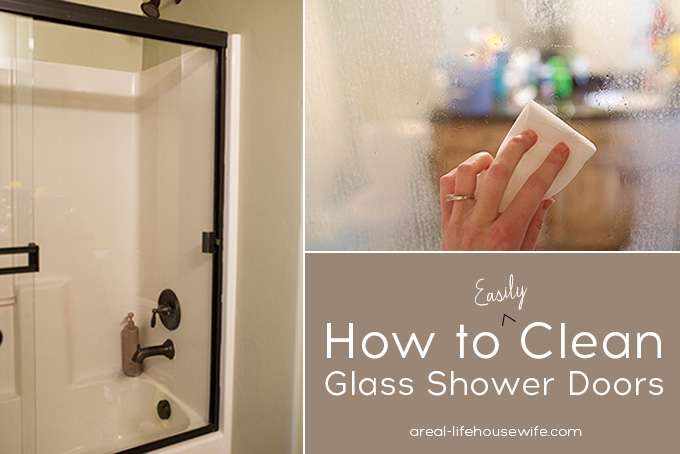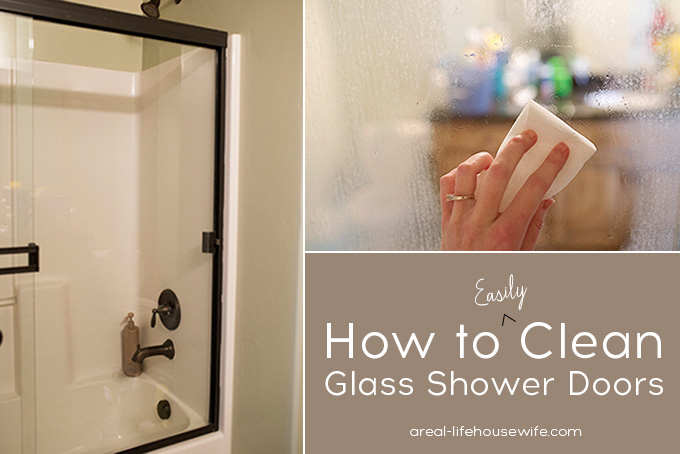 Unless you are dedicated to squeegeeing your glass shower doors every time you shower, it won't take long for them to start looking like this:
Cloudy and dirty. You can almost see through them. And maybe you're okay with that?! I actually kind of prefer not being able to see myself naked in the mirror opposite my glass shower doors! Here's a closer look at the filth.
Lots of water spots and although you can't see it, there's also built up soap scum. So, the secret to restoring transparency to your shower doors?
Behold, the Magic Eraser. Simply get it wet, start scrubbing, and let it do it's magic! While this is a normal Magic Eraser, there are specialized Magic Erasers that are textured which I can only assume make it even easier on you.
Can anyone confirm this? With the regular Magic Eraser, the soap scum and water spots lifted off with moderate scrubbing action and my shower doors were see through in no time.
After scrubbing, I ran a wet washcloth over the doors and squeegeed them.
Ah, so refreshing to have clean glass shower doors!